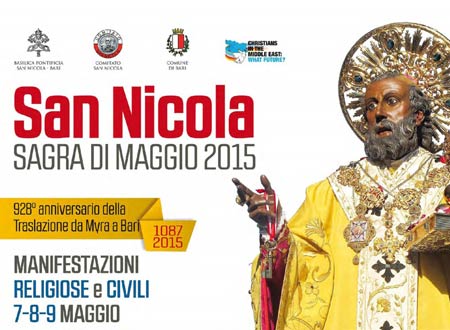 Will start on May 7 that the parade, a colorful procession with vintage license plate Sergio Rubini, recalls the shift in 1087 the relics of the saint. Starting point square Frederick II then head to the Basilica.
An event intercultural linked by faith.
360 are the extras provided, including 70 representatives of migrant communities who venerate St. Nicholas in the rest of the world and that will pay homage to the Bishop of Myra with icons and songs of their countries. The entire show will be lit by torches in a way characterized by dark of daily lighting. A step to the parade music and songs of exception.